The 13th Legion has been found…
A Roman "Tomb King" Army
Part 5:
"Salve servi, quid rerum geritis?"
Wow, well hello people.
I'm there, it's done, the army is now complete and ready to get taken off at #AGOMXII.
This will be my final post before AGOM next weekend but will not be the last. I plan on doing a post once I have been to the event to give my review on my games, and experiences at my very first event.
Ok on to this post, I just want to show you the images of the finished models as well as a full army shot at the end, so here goes, less talking more pictures:
Firstly is the unit of Tomb Guard, they are joined by a "Liche Priest" and a "Tomb Prince".
Next is my "big" unit of archers.
The awesome casket of souls.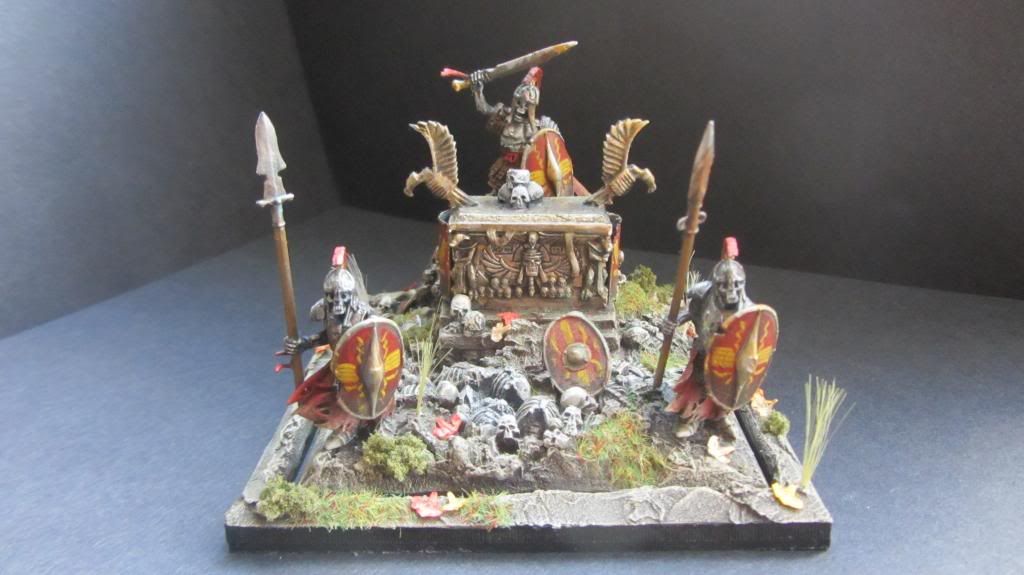 The small unit of archers accompanied by another "Liche Priest".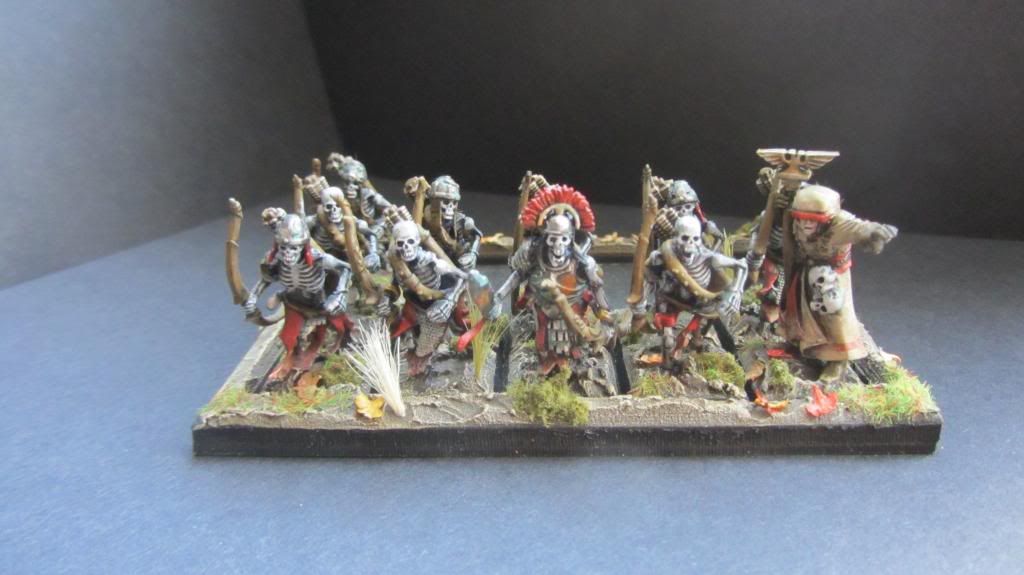 My 2 units of Skeleton Horsemen, just because no one uses them ;).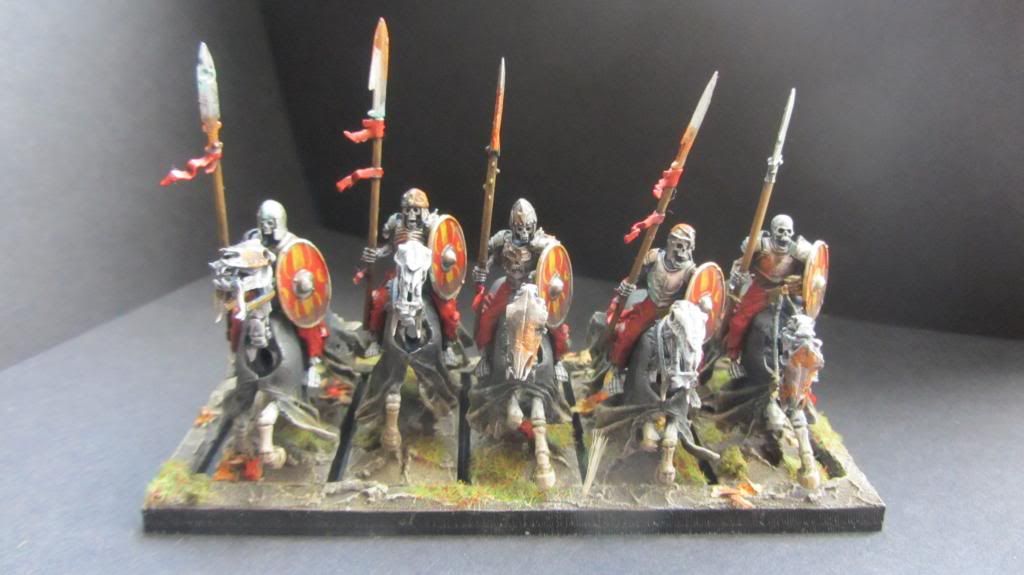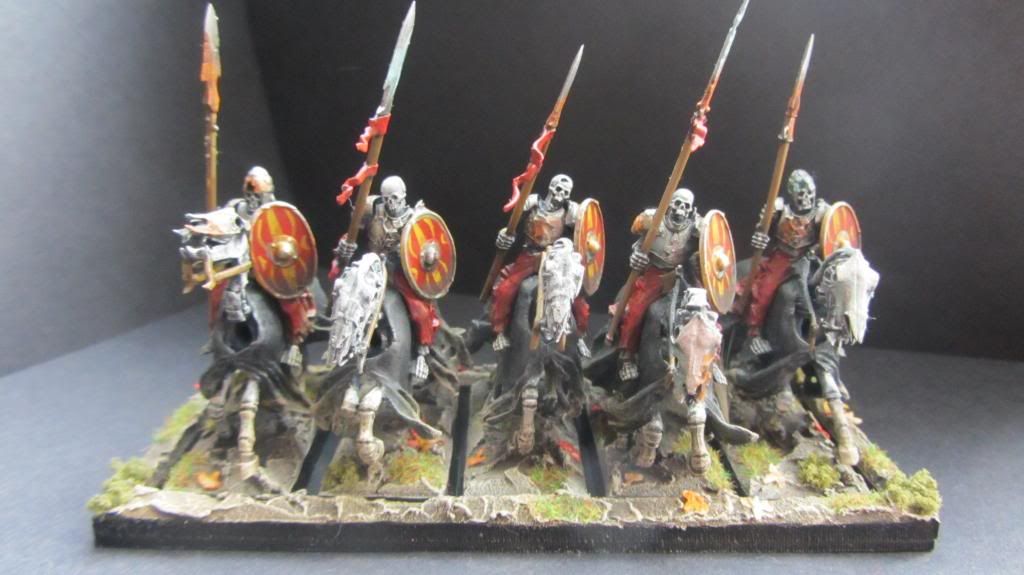 Then my favourite unit in the army, the "Necropolis Knights".
Lastly here is the army shot:

There they are. Honestly I am really proud of myself for finishing this army though I am slightly annoyed, because I feel that I have rushed them as I know for a fact that I can paint a lot better. So for my next project I will be putting more effort in to the painting of the army. (Project Log coming soon!)
I'm getting really excited now, only 5 days to go, and cannot wait. I will be going to Stockport on Friday the 21st and hope to be there for around 3/4pm, so if your a loser like me and will be there early let me know, let's go for a beer, chat, maybe have a game, etc. See you there.
Thanks for reading, if you have any questions or feedback, don't hesitate to ask.
Andy – @Praetoriian
"Let us Begin"
(From the shadows we strike – project log coming soon)