So we havent exactly kept our promises lately and made much progress on each of our "Tale of Four Gamers" armies! Of course, we all have our excuses. Neil has a new job, which means he isn't quite as skint as he was, and all of a sudden the prospect of greenstuffing tentacles onto ten thousand Orcs seems less appealing. Daz and James have done their usual trick and changed armies 3 times each since our last episode (which is actually not an exaggeration). We'll be talking plenty about this on the next show, but in the meantime my excuse is that I've been busy with damned commissions!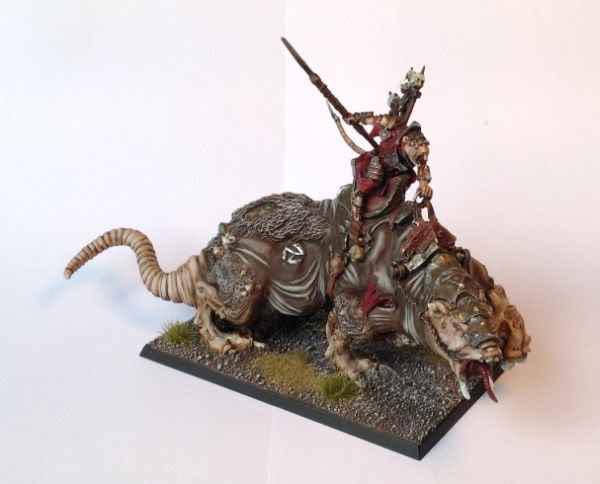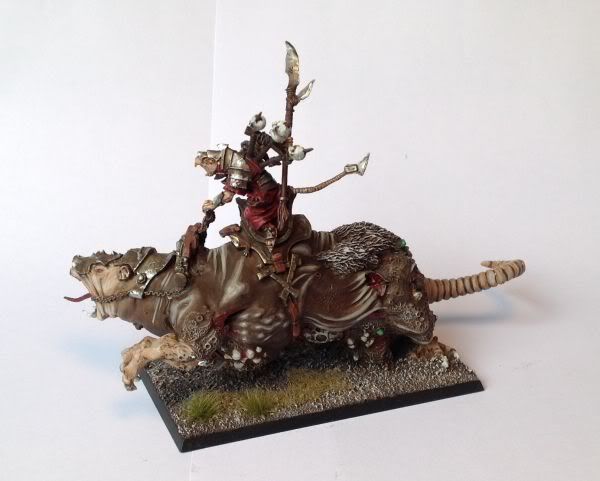 This entire selection of miniatures was all for the same client, who happens to be one of our local club members. It was a nice excuse to get my hands on the Warhammer Forge models, and the Brood Horror was a fair amount of fun to paint. I actually made use of "dip" when painting this model, as I find quickshade to be a great tool for painting models with large flat areas, particularly skin. Of course, the model was highlighted as usual afterwards but the quickshade just gives a nice gradient for the shades quickly, which is great for painting minis fast.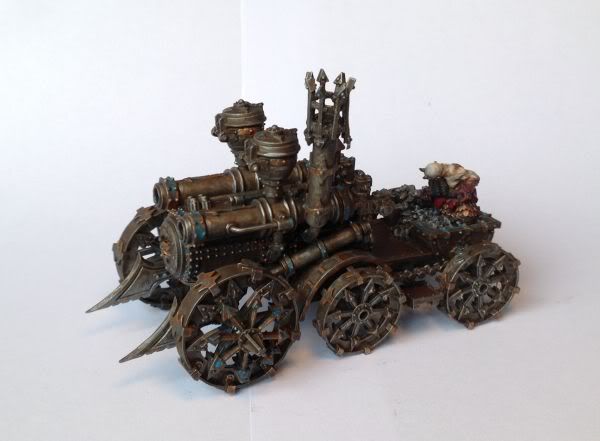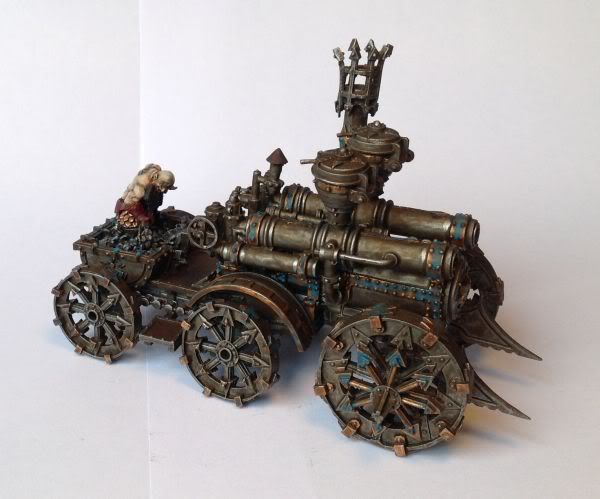 You may have seen my own Iron Daemon train in my Ogre Kingdoms army, but the client didn't really want theirs painting to the same standard as that as they wanted the style and scheme to match their existing army. I have to say the Iron Demon is actually a very difficult model to paint as its almost entirely metal (well, its resin, but you know what I mean!) and differentiating between one metal panel to another is harder than you'd think. The way I got around this was to paint the model in a boltgun colour to begin with, then blackline those metal panels which would then be painted brass. That left the model with a much more obvious transition between silver and brass colours, which is much easier on the eye.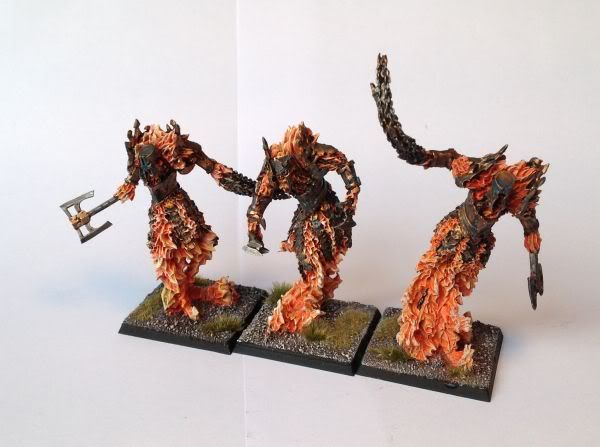 The fireborn were great fun to paint, and now that they're finished I actually really like the models. In honesty, it took me three attempts on the test model to come up with a scheme that worked as it was very difficult to make the model pop. What I went for in the end was a very bright scheme for the fire, and an extremely dark scheme for the armour to make an obvious contrast between these two areas. I also refrained from using my usual tecnhique of washing the whole model with one colour- this usually works great as it pulls the colours together, but thats exactly the opposite of what I wanted on this mini as the armour and fire needed to be obviously seperate. I also have to admit that I painted the fire backwards (the correct way is to paint the brightest colour on the inside) but I think that may have been a happy accident as it further contrasts the fire from the armour.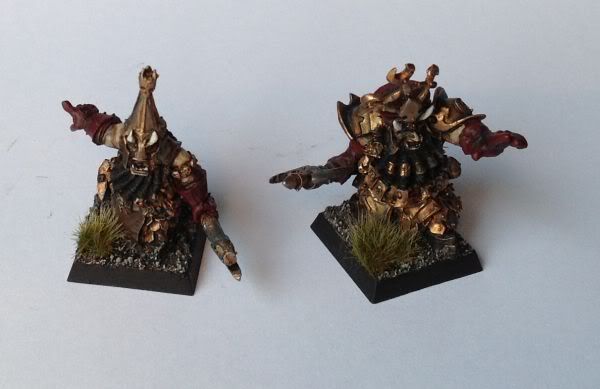 The Chaos Dwarf characters were lovely models to paint, and the detail on these is absolutely outstanding…. I can't really say any more!
So theres my excuse for my lack of Wood Elf progress, but I have been very busy and hopefully you'll enjoy looking at these pics of the Warhammer Forge models! Don't forget to send me some feedback @Jon_Kerr_T4G
We need YOU! We want to make T4G the best Warhammer hobby blog on the net! Do you have an article, army pictures, or other content that you'd like to share on T4G? Or interested in becoming a regular T4G contributer? Let us know by sending us a message on the

Contact T4G!

page!