Hey guys!
Just returned from the Forge World Open Day 2013 and decided to throw up all the photos from the day! Some of the cabinet lighting was playing havoc with the camera so all these photos have been edited as best I can to show off the models!
Fantasy
Absolutely brilliant sneak peeks for many of the upcoming Fantasy models!
The Merwyrm that we've all seen in this months White Dwarf is now finished, cast up, and apparently ready for release in the next 6 weeks. The model looks fantastic, and seems to be swimming or crawling over a shipwreck! Expect to see lots of these in Golden Demon submerged in clear resin!
The Dread Maw is one of the last few monsters to be done from Monstrous Arcanum. It's burrowing up out of the ground, and the mouth has hundreds of tiny teeth inside.
The Troll Mother is very WIP, but I got to speak to the sculptor Trish Carden, who told me we can expect to see a net full of the Mother's victims on her back, ready to feed to her children. The model is huge, with enourmous grotesque sagging tits and lanky hair. Should be a great model when finished.
The other model ready for release with the new Black Fire Pass book is the Gobba Squig. Also seen in WIP version in White Dwarf, he's now complete and absolutely fantastic.
I was also informed that Warhammer Forge ARE hoping/planning to produce a Necrofex Collossus AND Khemrian Titan, but are currently in the stages of producing block models and figuring out whether the finances and resources are available to produce what will inevitably be enourmous, expensive minis. Hopefully it will go ahead!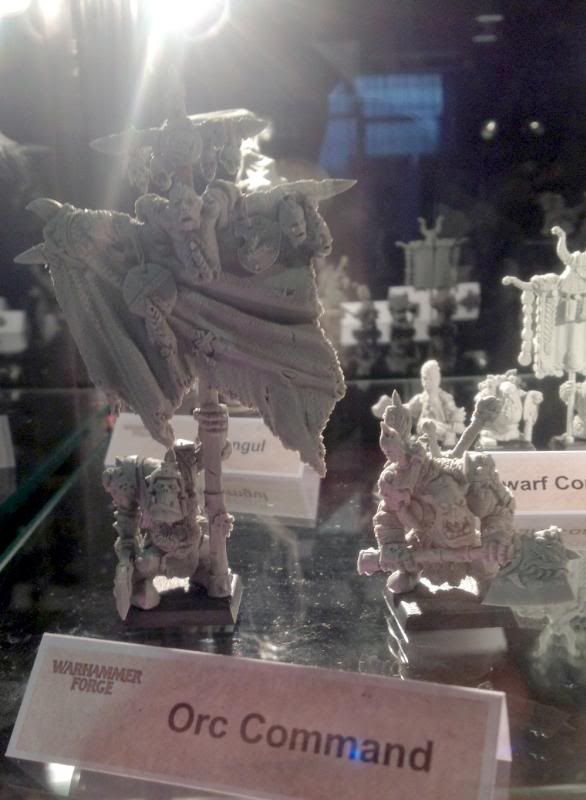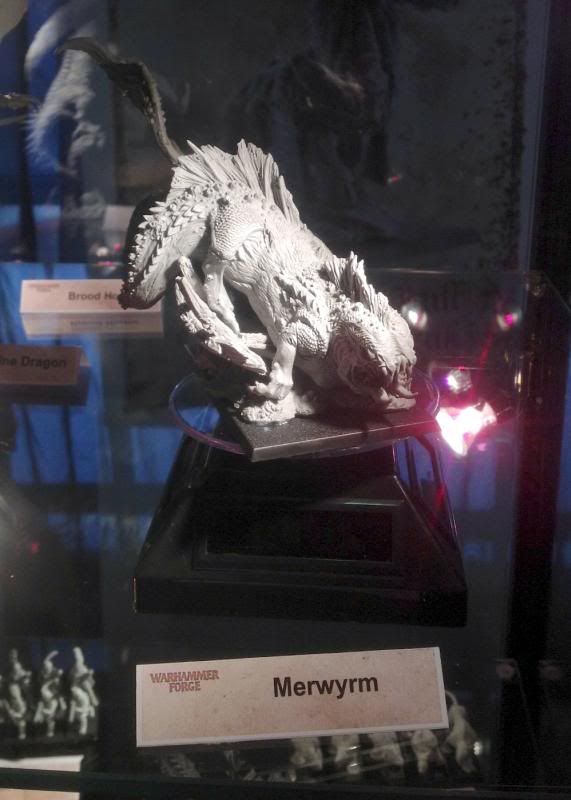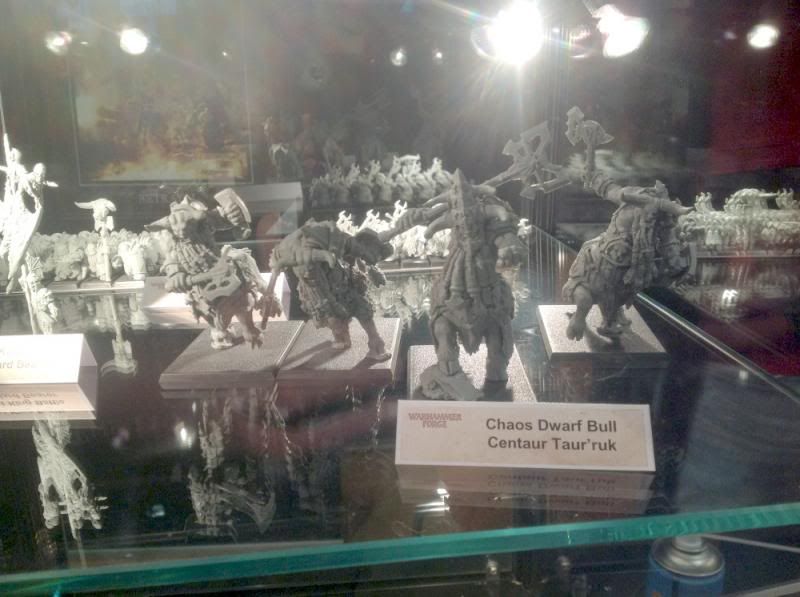 40k
Boring!
I'm probably not the best person to talk about the new 40k stuff as it's not really my thing, so without further ado, here's some piccies.
We need YOU! We want to make T4G the best Warhammer hobby blog on the net! Do you have an article, army pictures, or other content that you'd like to share on T4G? Or interested in becoming a regular T4G contributer? Let us know by sending us a message on the

Contact T4G!

page!