I thought I'd throw up a quick blog post to show some of the stuff I've been working on over the last month or so.
Most of it is commission work getting finished off before I start my real job in September, so not much progress on my Wood Elves so far! I have, however, got the Woodies fully magnetised and am loving playing loads of games with them- and even winning a few!
First up is a Baneblade I painted up to give myself some practice with the airbrush. The white snow camo is achieved using a "hairspray" method, where you coat the tank in hairspray before spraying on the white, and using a damp toothbrush to wear off the undercoat of hairspray in certain areas to create the weathered effect.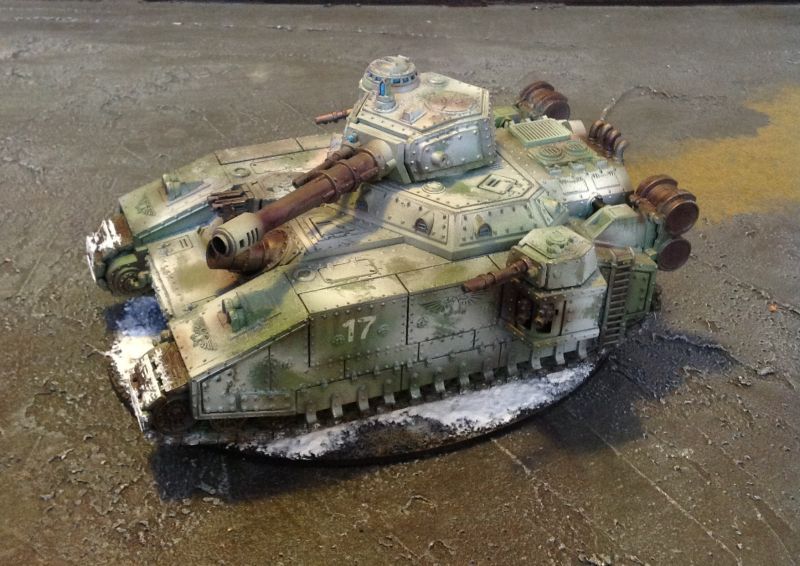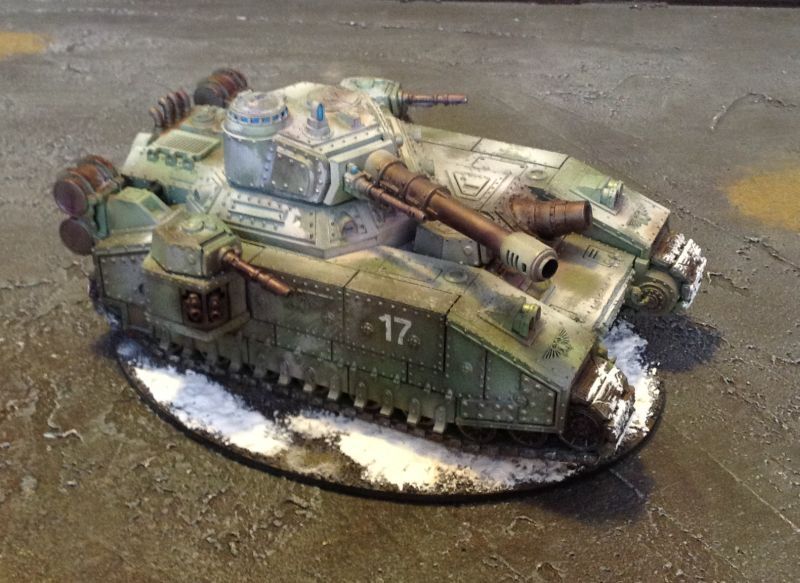 I painted two different Hellcannons this month- the first was similar to the 'Eavy Metal scheme using a classic fiery orange colour in the barrel and a red scheme on the crew.
On another commission, I painted a Nurgle Sorcerer and Valkia the Bloody. The client's army is one I've been working on for some time in small chunks (mainly characters) and the ice blue colour is carried across the whole force which looks fantastic. The client also wanted Valkia to be "double based", so her standard 25mm base can be magnetised onto a larger 50mm scenic base so that she can be used as a Daemon Prince(ss) when it gets rolled on the Eye of the Gods table. Hopefully I managed to get across the dirty Nurgle effect, and the bloody frenzied appearance of Valkia, while sticking with the blue theme!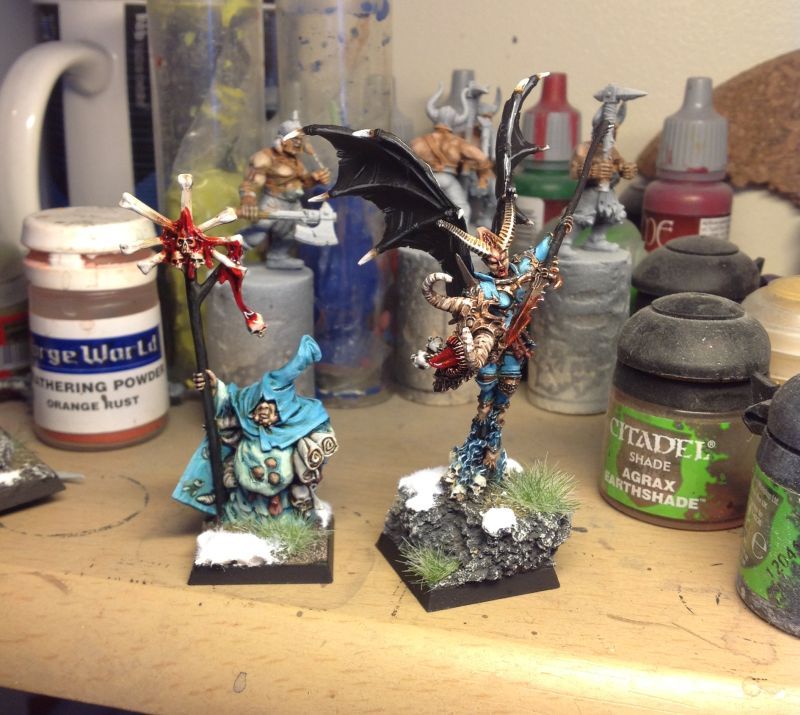 A cheeky shot of the Woodies I was magnetising this month- I added some spearmen into the back rank to give some variation to the unit as I love the old spearmen models.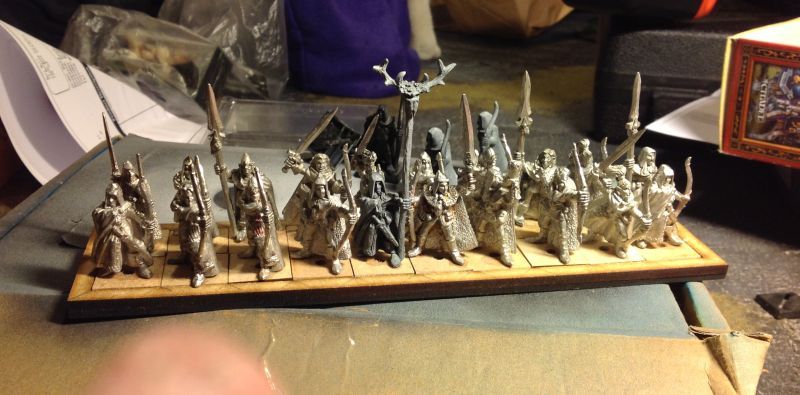 The second Hellcannon. This one swapped one of the crew for a heavily converted and sculpted slave Ogre- carrying a pile of skulls to fuel the Soul Furnace.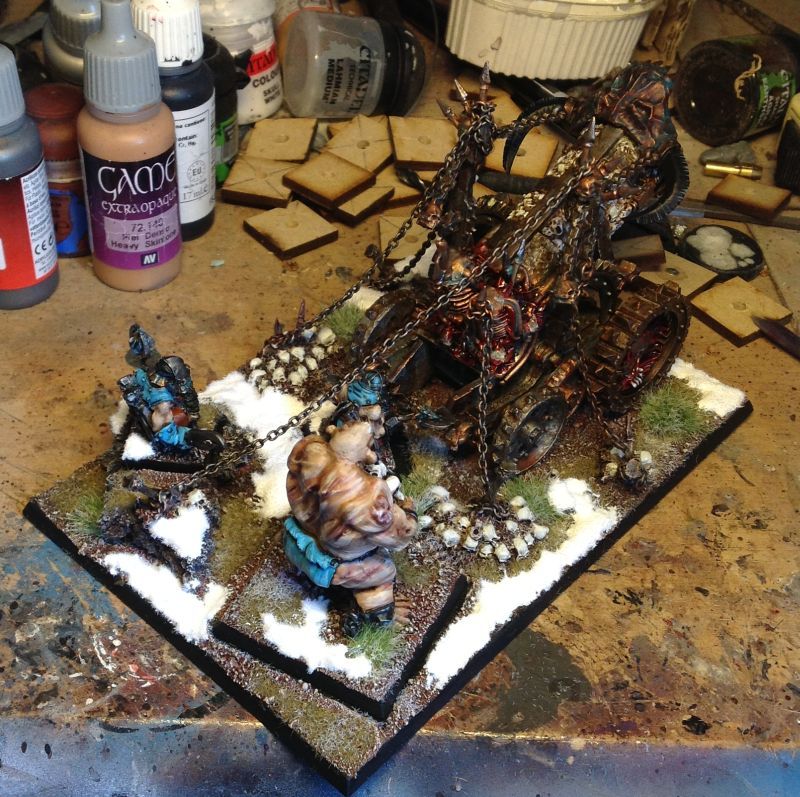 Finally, a Nurgle Lord on Daemonic Steed. I have loved this model ever since it's release and never had the chance to paint it- for me, the scythe, antlers, hood, and decaying horse are all fantastic. I really enjoyed this one and spent far too long on him! The basing was done to match the client's existing army, so no crazy cork shenanigans!
We need YOU! We want to make T4G the best Warhammer hobby blog on the net! Do you have an article, army pictures, or other content that you'd like to share on T4G? Or interested in becoming a regular T4G contributer? Let us know by sending us a message on the

Contact T4G!

page!