I've been busy again with the Wood Elves, this time working on a pretty exciting conversion- a Wood Elf Spellweaver on Unicorn.
I took the Finecast Archaon model, which happens to include the biggest horse in the GW range, "Dorghar". After some major hacking and filing I managed to remove all the chaosy bits and leave myself with just a big horse!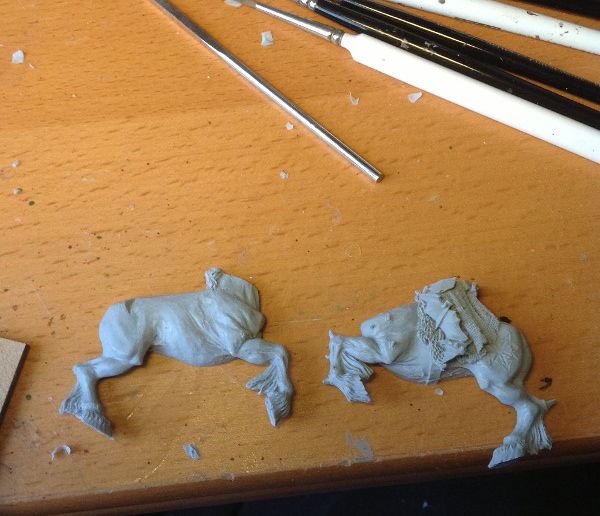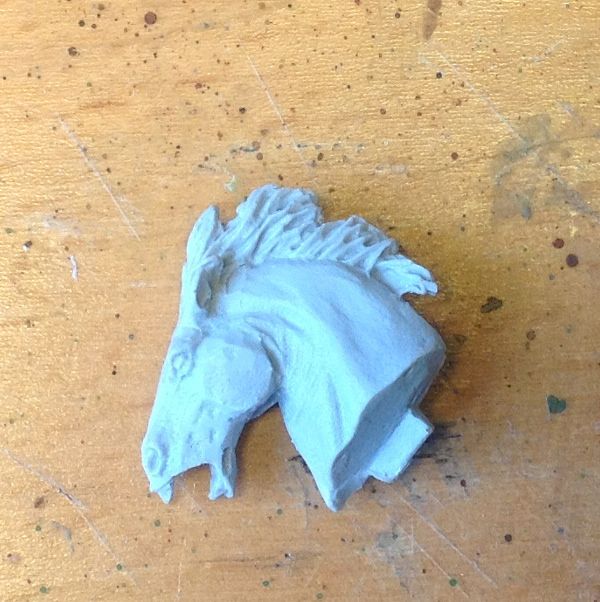 There was some serious rebuilding required with greenstuff and I took the opportunity to add a magnet into the body of the horse so that the rider would be removable (Unicorns can be taken individually in Storm of Magic games).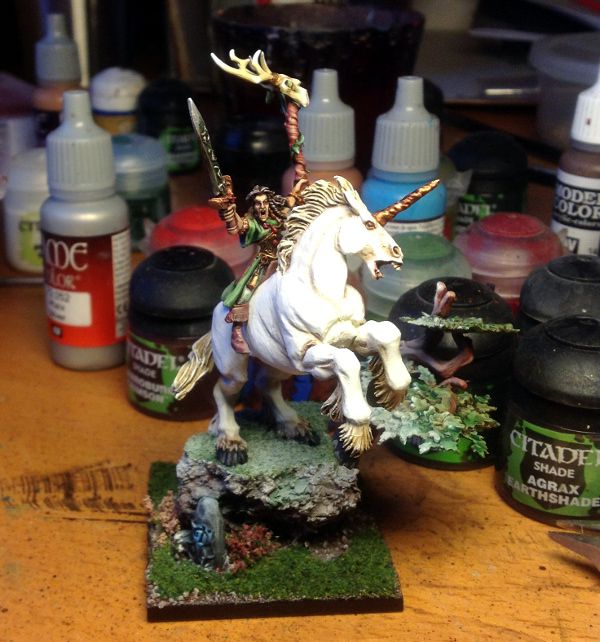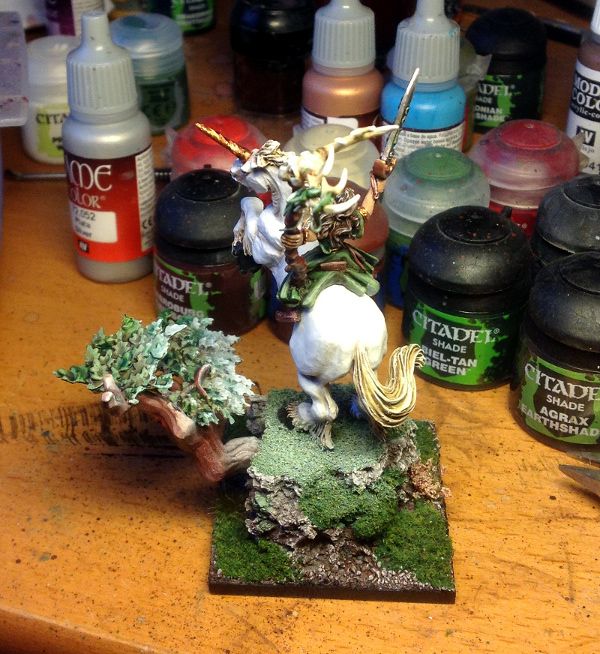 I put quite a lot of effort into getting a glow effect on the base and leaves of the nearby tree- hopefully this has the effect of making the Unicorn itself look magical and ethereal.
I'd love to know what you think! Let me know on Twitter @Jon_Kerr_T4G
We need YOU! We want to make T4G the best Warhammer hobby blog on the net! Do you have an article, army pictures, or other content that you'd like to share on T4G? Or interested in becoming a regular T4G contributer? Let us know by sending us a message on the

Contact T4G!

page!