*Reblogged from 2012*
Those who follow me on Twitter will know that I spent a lot of time in the run up to Fiasco building and painting my Lammasu conversion.
I've been planning this model for months, ever since I saw the Raging Heroes Manticore/Lammasu model. I loved the pose of the Raging Heroes mini, and how it made the traditionally comical Lammasu model into sometime genuinely terrifying, but I am a complete GW fanboy and like everything to be "GW Legal". I took this as a challenge, to convert the GW Lammasu into something cool.
I started with the Storm of Magic Manticore as the main body of the model, but revered the pose so he was leaping down off a rock rather than up into the air. I then added a Finecast Lammasu head, and got to work sculpting to try and give it a more "modern" style.
Finally, I decided to give him a bright red paintjob to make him stand out on the tabletop.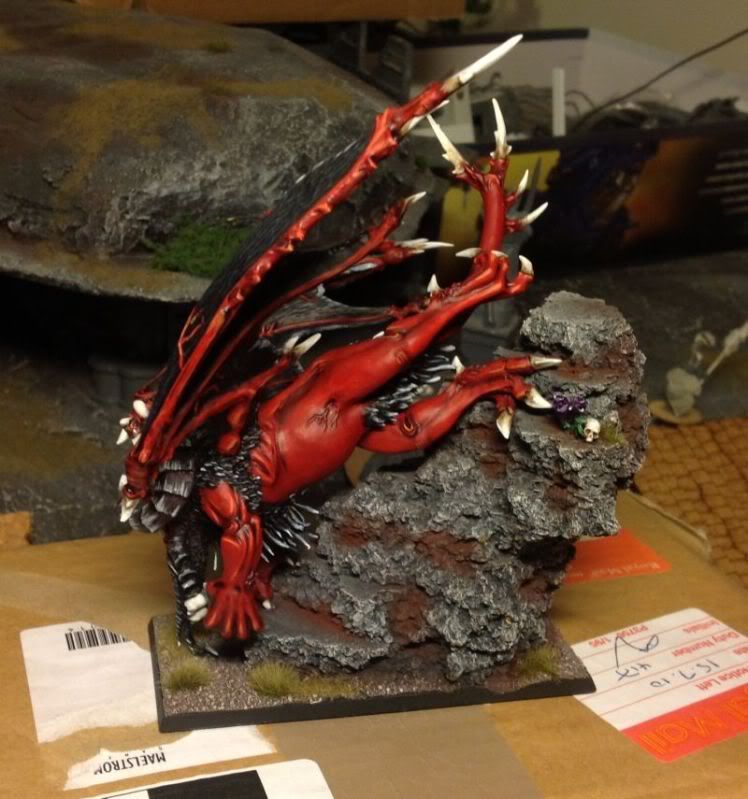 We need YOU! We want to make T4G the best Warhammer hobby blog on the net! Do you have an article, army pictures, or other content that you'd like to share on T4G? Or interested in becoming a regular T4G contributer? Let us know by sending us a message on the

Contact T4G!

page!