I posted a while back about the Lizardmen army I had planned and said that I wasn't sure how it would turn out.
Well after much procrastination and deciding to scrap the whole project once (I got as far as cutting out new bases for the Skinks before I decided to try again) I have finally got the first unit finished.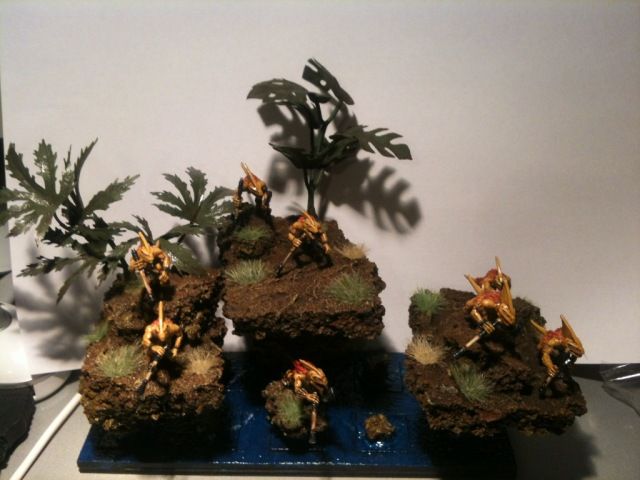 So there you have it Skinks on floating rocks! I'd be really interested to know what you guys think of it?
Cheers
Neil